ISSUES
I think my grandparents would be thrilled to know that their great-grandchildren are attending school in the same district in which they put roots over 70 years ago. I believe Bloomington Public Schools are strong now and will continue to be strong for generations to come.
In order to stay strong, a school district needs to continuously evaluate itself and look for ways to improve. As a school board member, I would advocate for improvement on the following issues:
Family & Community Engagement


Individualized Learning


Mental Health Support


Stronger & More Reliable Funding from State and Federal Sources
FAMILY & COMMUNITY ENGAGEMENT
"No decisions about us, without us."
This is the key phrase I have in my head when thinking about Family & Community Engagement. Too many times, decisions are made without hearing the authentic voices of the families and community affected by decisions made at the school, district, state, or federal level.
Family and Community Engagement is critical to the success of our students and the health of our school district. Bloomington Public Schools has a Community Engagement Plan (updated December 2018) that addresses this. If elected, I would advocate to bring this work to the forefront in priority, as so many other issues (achievement, attendance, advocacy) can be addressed through this work.
INDIVIDUALIZED LEARNING
"Every Child, by Face and Name, to Graduation"
This is the philosophy of Washoe County School District, the second largest school district in Nevada. While Washoe County is not without its challenges, I applaud the conscience communication that each child within their system is an individual, and they will be treated as such.
While Bloomington Public Schools currently approaches individualized learning through the Personal Growth Plan (PGP) program, I think as an institution, more needs to be considered to offer unique opportunities for our learners that don't fit our current educational mold. As a parent with children with 504 plans, IEP plans, struggling with dyslexia and ADHD, and participating in gifted & talented programming – I've seen where more progress could be made to address the needs of our "non-traditional" learners, and if elected, would advocate to explore these options.
MENTAL HEALTH SUPPORT
"One in five youth live with a mental health condition." (National Alliance on Mental Illness)
One in five. Twenty percent. And many are undiagnosed, untreated, or inadequately treated and can affect a student's ability to learn, grow, and develop. This is why school systems need to support these students and their mental health needs. Unfortunately, this is not easy.
Supporting youth with mental health conditions can take many forms. Bloomington Public Schools employs social workers and counselors at our schools, but this isn't enough. Co-located mental health services through organizations like Headway or Washburn help bridge the gap and offer students services they would typically need to leave the school campus to receive.
Advocating for more funding at the state level, and higher availability of services in the district, would be a priority for me as a school board member.
STRONGER & MORE RELIABLE FUNDING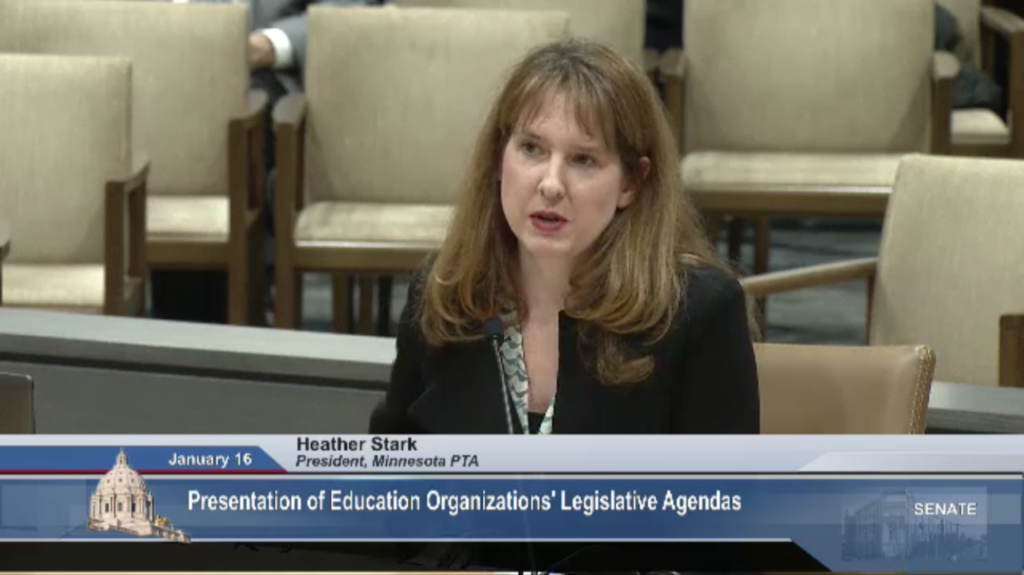 "It would take a 9.4% increase in state funding to match inflationary increases since 2003."
Minnesota Public Schools have been chronically underfunded for over a decade. In that time, special education costs have skyrocketed, putting a higher burden on general funds to cover the cost. In the 2017-18 school year, the cross-subsidy in Bloomington was $9.7 million.
In 1975, when the Individual with Disabilities Act (IDEA) was enacted, the federal government promised to fund 40% of the additional cost of educating children with disabilities. Since then, they have never funded more than 15%. Combine this with state funding that hasn't kept up with inflation, and school districts like Bloomington face funding shortages every year.
If elected, I would advocate – and advocate hard – for increased funding at both the state and federal level. Our teachers, support staff, students and families deserve high quality, fully funded, education.